In order to disable the advertisements coming from CorelDRAW Graphics Suite 2019, it is recommended to change the frequency of the messages to "Do not show me tray message for this application.
Below are the steps to follow:
Launch CorelDRAW Graphics Suite 2019
Click  Help, Message Settings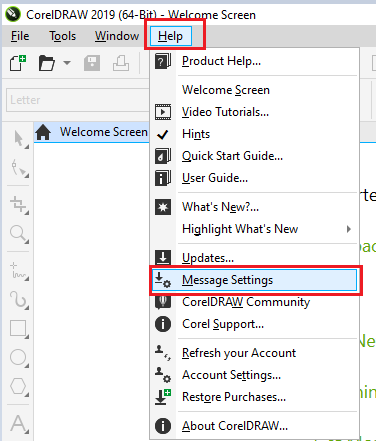 Then change the "Tray notifications" to the most convenient one based on your requirements.
If you do not want to receive the messages, I suggest you select "Do not show me tray messages for this application"
You may also want to uncheck "Keep me informed with the latest product related messages"