The CorelDRAW WorkPLACE Ready Training Package from Click-N-Learn is designed for the beginner through intermediate user, the package features 55 lessons of quality foundational material.

Whether you are just starting out with CorelDRAW, or you are a more experienced user who wants to work faster, learn shortcuts and gain a better understanding of what you can do with the powerful graphic design software.

The video training package will help you work faster and smarter. The High Definition video tutorials are beautifully presented, with an easy to follow interface, clear, concise outlines, color-coded shortcut key examples, and step-by step-instructions. 

Topics included: 
•  Setting up your CorelDRAW Interface
•  Creating and working with objects
•  CorelDRAW tools
•  Working with color
•  Custom toolbars
•  And much more!

NOTE: These lessons are suitable for CorelDRAW Graphics Suite 12 to X6.

Bonus included! CorelWORLD Real Life Video Tutorials (Produced for the CorelWORLD Conference) 

The CorelWORLD Real Life Video Tutorials was produced for the CorelWORLD Conference. The video package features more than 2.5 hours of tutorials on CorelDRAW, including extensive lessons on Corel® PHOTO-PAINT™. Discover how easy a difficult task can be when you apply the correct process, and see why things go wrong when you don't make the right choices. The tutorial package is included for free with the WorkPLACE Ready Training Package.


Download and Installation Instruction: 
NOTE: It is highly recommended you turn off your antivirus when installing the CLICK-N-LEARN Training Center it may block some required access to the internet for Video information.
1. From you order confirmation email, click the "Download The CorelDRAW® WorkPLACE Ready Training Package"
2. If you have not installed the CNL Training Center link: 
http://files.ozware.com.au/usa/CNL-Training-Center.zip

3. Cut and paste this link into the address bar of your browser and hit enter.
4. Save the CNL Training Center zip to a location you can easily access it. 

Zip File Name:  CNL-Training-Center.exe
File Size: 7.18 MB
5. Unzip or extract the file.

6. Click the extracted file to run installation setup.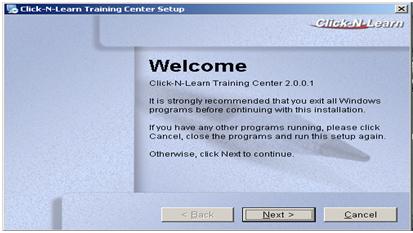 7. Click "Next".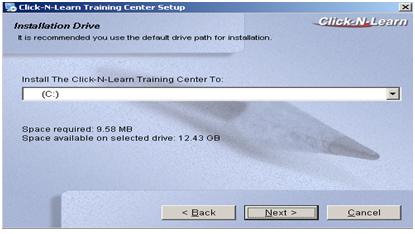 8. It is recommended to use the default drive path for installation.
9. Click "Next"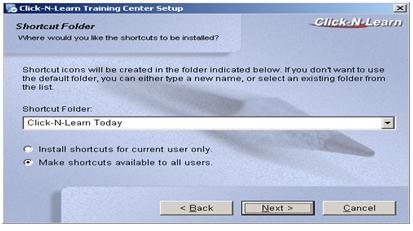 10. You have the option where to install the shortcuts. Then click "Next".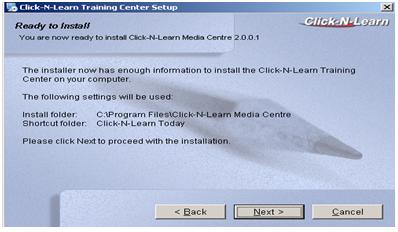 11. The product is ready to install. Click "Next".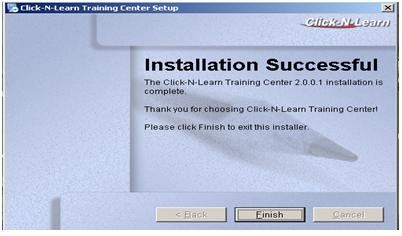 12. Click "Finish". 

13. The CLICK-N-LEARN TRAINING Center box will appear and starts to load.
14. A CLICK-N-LEARN TRAINING shortcut icon is created on your Desktop.

Registration Process: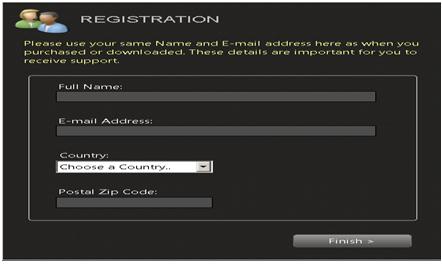 1. A Registration box will appear for you to fill out the information needed.

IMPORTANT: You need to use the same Name and Email Address when you purchased the The CorelDRAW WorkPLACE Ready Training Package.


2. Click Finish after filling out the information in the Registration box.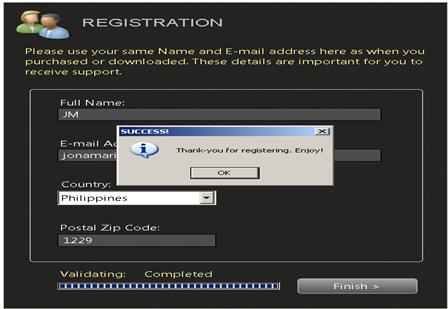 3. After the validation is complete, click OK.
4. You will receive a registration email from your CorelDRAW Coach at Click-N-Learn.
The CLICK-N-LEARN MEDIA CENTRE Version 2.0.0.1 Application User Interface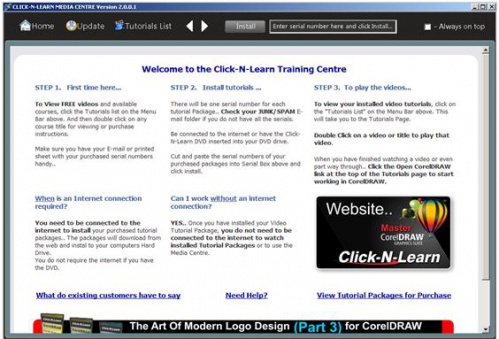 • To install the Video Tutorials, enter the serial number and click "Install".
CorelDRAW Workplace Ready Training Package Serial Number: WPR-XXXXXXXXXXXXXXXX          
CorelWORLD Real Life Video Tutorials Serial Number: CLW-XXXXXXXXXXXXXX 
IMPORTANT: If you have more than one serial number, please enter only one serial number and click "Install". After package installs, repeat steps for each serial number you have purchased.