CorelDRAW Graphics Suite, CorelDRAW Graphics Suite Home & Student, CorelDRAW Essentials, CorelDRAW SE, CorelDRAW Technical Suite
To turn off or reduce the frequency of these messages, follow these steps:
1.  Go to your Help menu and select Product Details.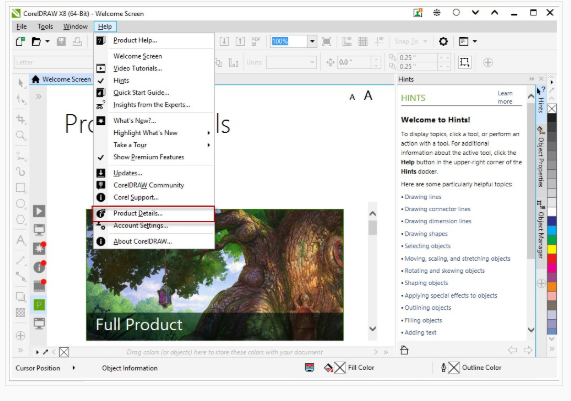 2. Scroll down to the Message Setting tab.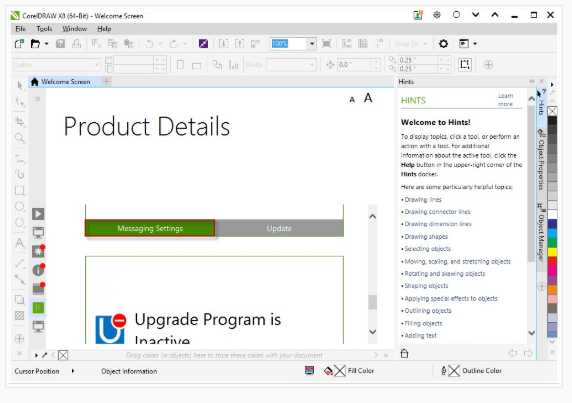 3. Select "Do not show me tray messages for this application".