To correct the Lens on Wide Angle which has a Fish-Eye Effect:
First, make sure that the Camera is in the list of supported cameras of the AfterShot Pro 3 and its camera profile is installed. Click on this link on how to add or install Camera Profile: 
Note: If the camera is not on the list, submit a feedback for the camera mode here
As you can see below the Image has a Fish-Eye Effect which the four corners of the image are curved.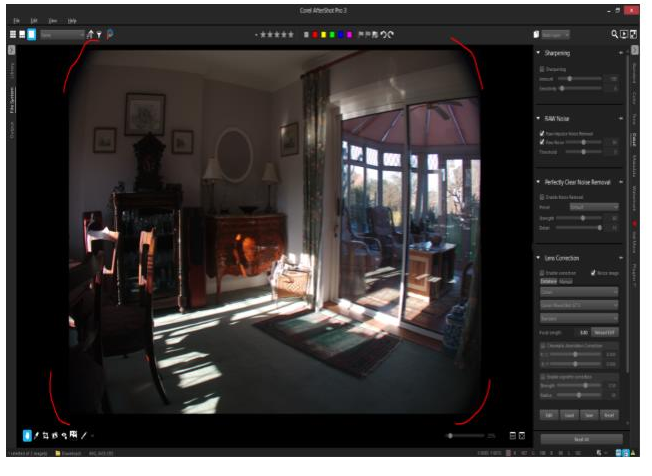 To correct this, on the right side of the Workspace there is a Side bar menu selection.
Select the Detail menu > under the "Lens Correction" > tick on the small box of the Enable correction and Resize Image. This will correct the Fish-Eye Effect of the image as you can see the result below.