If you have purchased an Electronic Software Download (ESD) or a Purchase Key, you will immediately receive a confirmation email after you have made your payment. It will contain your download link and serial number to install the product you bought. Just click on "Download" and "Save" the file.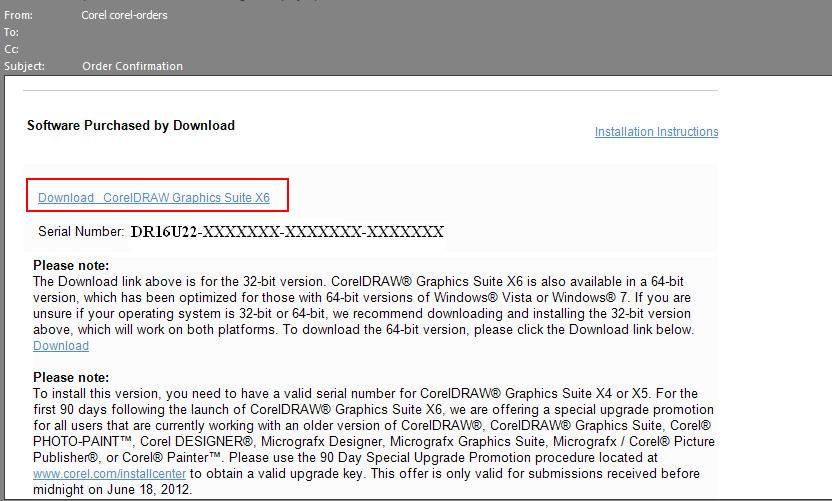 If your order includes a disc or any physical item, it will be shipped separately via courier. Alternately, you can visit www.corel.com/youraccount and login with your username and password to retrieve your order online. Note: Not all ESD or purchase key productsinclude a back up disc. For CorelDRAW purchases, a content media pack will be sent separately via courier, but the content media pack itself does not include the installer for CorelDRAW. If you wish to have an installer disc sent, you may contact Sales directly to purchase a License Media Pack (LMP) or a back up disc.

If you were not able to find any email, please contact Corel Customer Support or Sales to check on your order.