Temporary files are stored on the hard drive. You can easily find these temporary files with the help of the.TMP extension. These temporary files are created by Windows. Temporary files are created when a Windows Session is terminated in an irregular way.

Temporary files can also be created when you turn off your system without closing your files. These temporary files can reduce the performance of the system. By deleting those unnecessary temporary files, you can increase disk space and the performance of your system. The Disk Cleanup utility will clean up unnecessary files on your system.
Steps How to Delete Temporary Files in Windows 8
Step 1: In the Windows 8 OS, move the cursor on the right bottom click on the search box. In the search box, you can specify what you want.



Step 2: In the search box, type in the name "Disk Cleanup" and click on the "Free and Disk Space by deleting Unnecessary Files".





Step 3: In this step, click on the drop down arrows and select the drive; you may select any drive (in this article the sample is Drive C).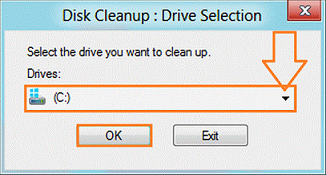 Step 4: In this step, Disk Cleanup starts scanning and calculates the free space.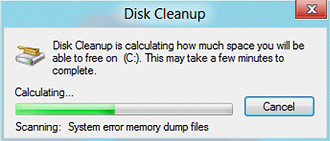 Step 5: In this step, choose the files to be deleted by clicking on the check box and click on theOK Button.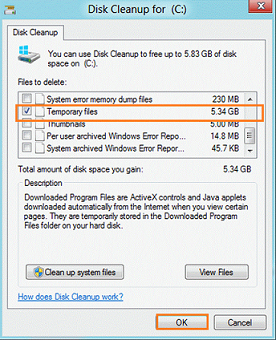 Step 6: In this step, click on the "Delete Files" to proceed.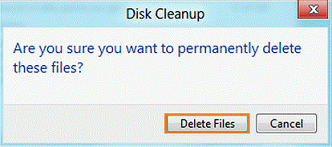 Step 7: In this step, the Disk Cleanup starts removing unwanted temporary files from your computer.