From time to time, on the initial launch of Videostudio MyDVD, Roxio MyDVD or Pinnacle MyDVD, an error may occur as much like the one depicted below: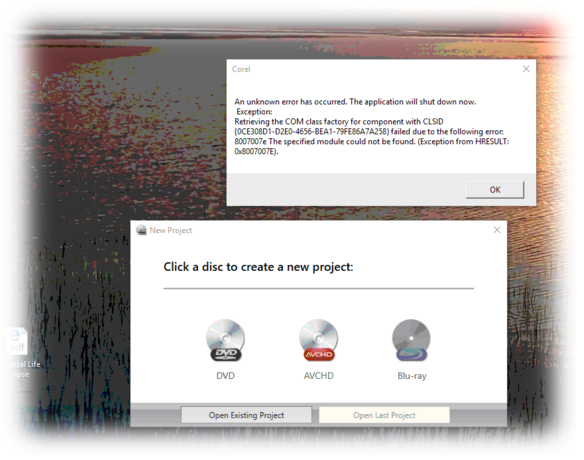 This error is generally connected to the Windows DirectX Multimedia components. An update to these will normally fix the problem.
To update your DirectX, simply CLICK HERE to download the Web Update installer. This will procure and install all the missing updates to your DirectX. Once it is completed, you may wish to reboot your computer, although it is not necessary, then try to launch you MyDVD program again.