The steps outlined below will guide you on how to change or update your own Corel.com email address.
Go to www.corel.com
Click on Sign-in to log-in into your Corel account.

Enter you Corel account details (email address and password) and click on SIGN IN.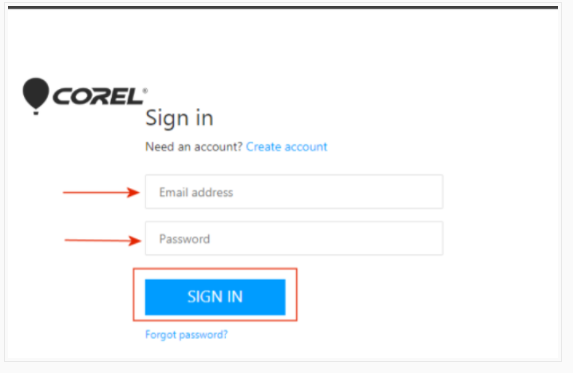 Once logged in to your Corel account, click on "Email Address".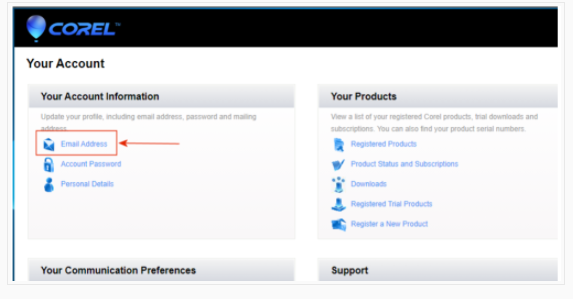 Enter the email address you want to use in the "New Email address" field and enter the same email address in the "Confirm New Email" field and click "Update"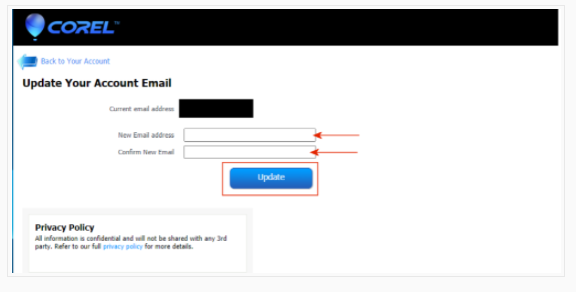 You should get a prompt that you successfully updated your email address.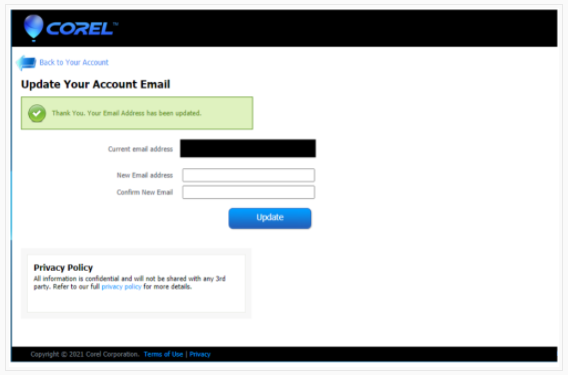 NOTE: If the new email address that you want to use has already a Corel account associated with it. Please contact us directly to help you update your account.