If you want to change your password or you don't remember your password for your Corel.com account, there are some options for you.
Follow the steps outlined below depending if you want to set a new password or a link to reset it.
I know my Corel.com password, I want to change it to something else.
Go to www.corel.com
Click on sign-in to log-in into your Corel account

Enter you Corel account details (email address and password) and click on SIGN IN.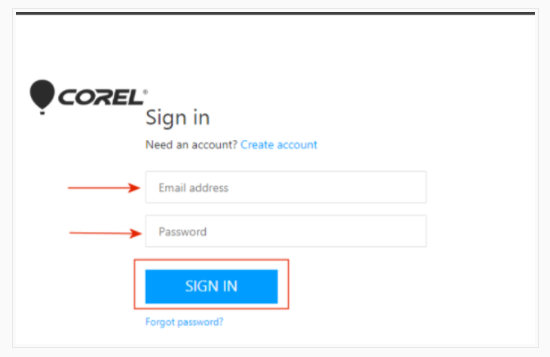 Once logged in, click on Account Password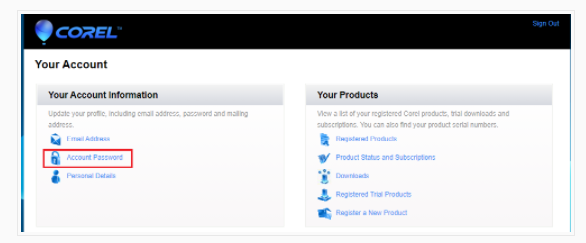 Enter the new password you would like to use and enter the same password again in the "Confirm password" then click "Update"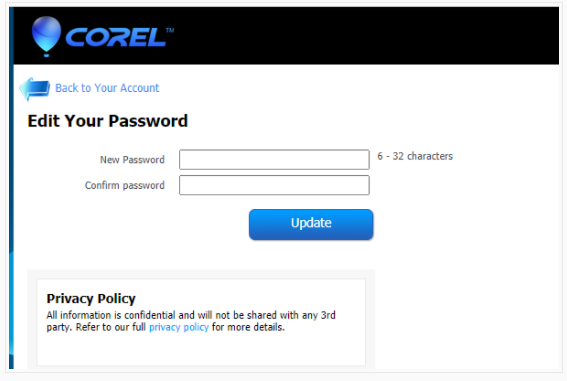 A message will pop up indicating your password has been updated.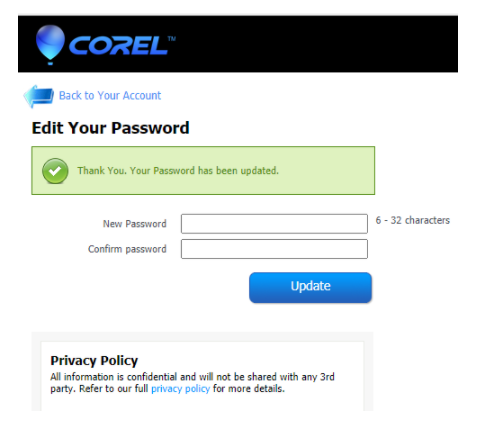 I do not know my Corel.com password, how can I get it reset?
To receive a link to reset you Corel.com password, you will need to click on "Forgot Password?"
Enter your Corel.com email address, then click "Forgot Password".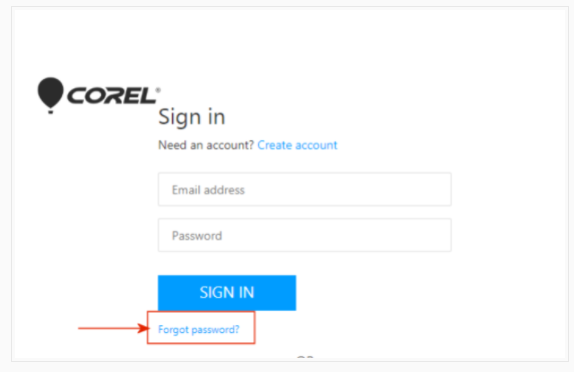 NOTE: If there is no password reset email that goes to your Inbox, check your Junk/Spam folder, if still not there, please contact us directly.