Symptoms:
Advertising Messages appear when closing WordPerfect or in the lower left-hand corner of the screen.
Resolution:
This applies to WordPerfect Office Suite X7, X8, X9, 2020, and 2021
1. Go to Help menu and click Message Settings.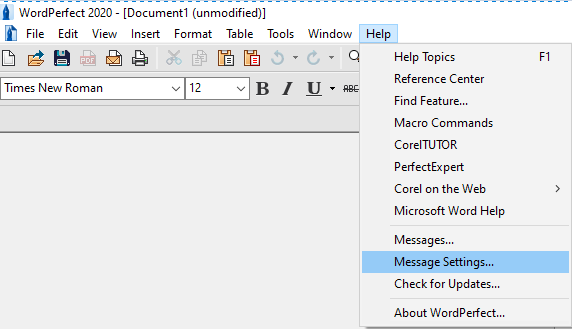 2. From the Message Settings window:
Remove the check mark next to "Keep you informed with the latest product related messages"
Put a check mark next to "Automatically download free product updates and notify me before installing"
Note that these steps must be repeated for each version of WordPerfect installed on your computer.