Symptoms
Creator NXT 9 stub installer cannot proceed from the registration screen due to a grayed out Next button.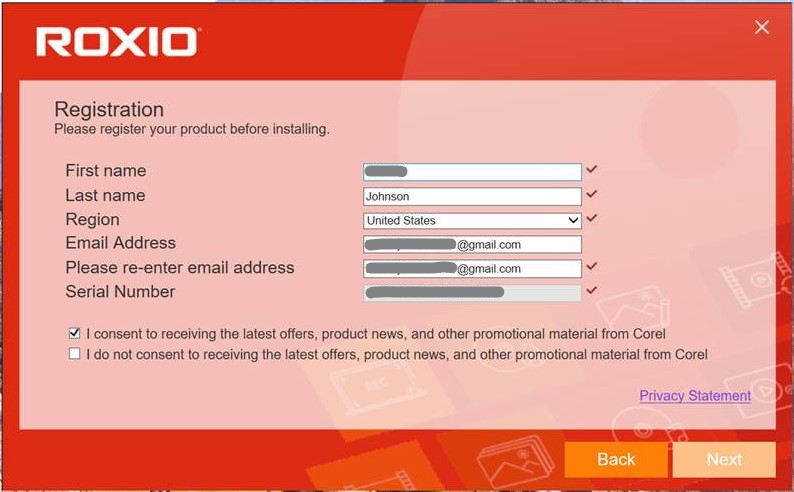 Cause
Connection with the registration server may take some time or may have timed out.
Resolution
Just wait for a few seconds and click on the Next button again. If that doesn't work, reboot your PC and run the stub installer again.
Alternatively, since you've gotten to this screen, it means the software may have already registered to your Windows user account. to check, navigate to C:\ProgramData\Corel\StubFramework\Creator\22.0. There should already be a "userData.json" file tucked in there.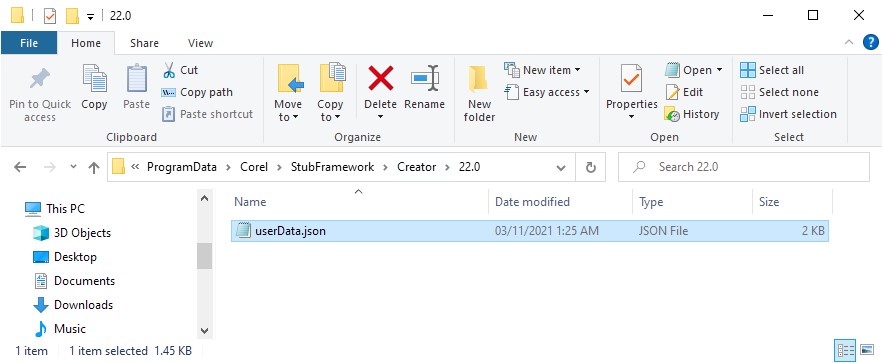 If the userData.json file is there, you can simply go ahead and run the setup.exe from the install folder. Your Creator NXT 9 installer folder downloads to your desktop screen by default, unless you selected a different location to download it to. Assuming it's on your desktop, look for the "CreatorNXT9" folder and open it, open the "Creator NXT Pro 9" subfolder, then run the "setup.exe" file. The setup wizard should come up right away ready to proceed with the installation.