Symptoms
You are receiving various XML "unknown" errors when launching a Roxio application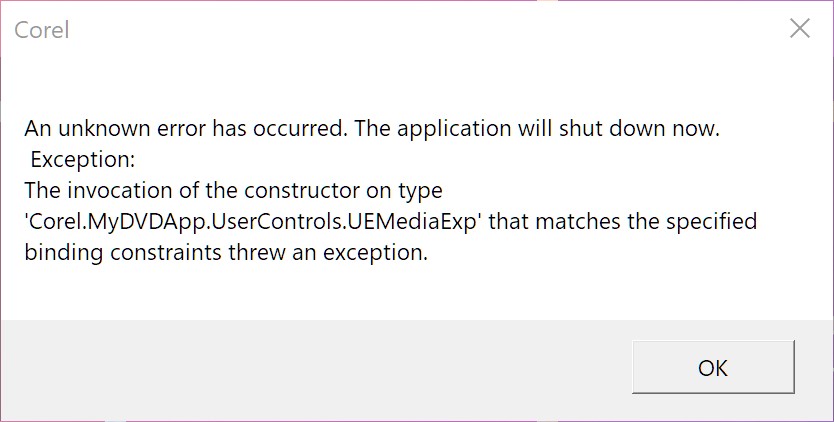 Cause
Possibly corrupted runtime files in a user's account profile
Resolution
If you have already tried various troubleshooting procedures in an attempt to fix the error to no avail, a new Administrator account might be your best bet at getting your Roxio application up and running again. Follow the steps below to create a new user account and change the account type to "Administrator".
Create a local user account
Select Start > Settings > Accounts and then select Family & other users. (In some versions of Windows you'll see Other users.)

Select Add someone else to this PC.

Select I don't have this person's sign-in information, and on the next page, select Add a user without a Microsoft account.

Enter a user name, password, or password hint—or choose security questions—and then select Next.
Open Settings and create another account
Change a local user account to an administrator account
Select Start >Settings > Accounts .

Under Family & other users, select the account owner name (you should see "Local Account" below the name), then select Change account type.

Note: If you choose an account that shows an email address or doesn't say "Local account", then you're giving administrator permissions to a Microsoft account, not a local account.

Under Account type, select Administrator, and then select OK.

Sign in with the new administrator account.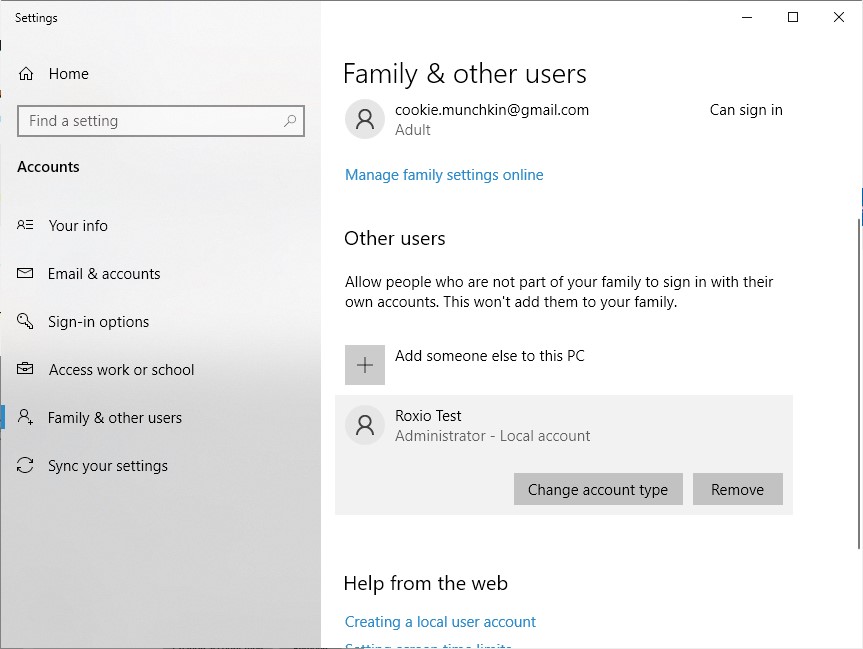 Once you have signed in to the new Administrator account, try running your Roxio application again. If it runs and works without issue, consider making this new account your main account and migrate all your user files from the old account.