How to save user defined color settings as LUT profile?
User defined color settings can be saved as LUT profile in Pinnacle Studio 25 by clicking the "Save as LUT" button available at the bottom of Color settings.
When LUT profile is saved, it automatically gets listed under LUT profile drop-down list. See the attached screenshot.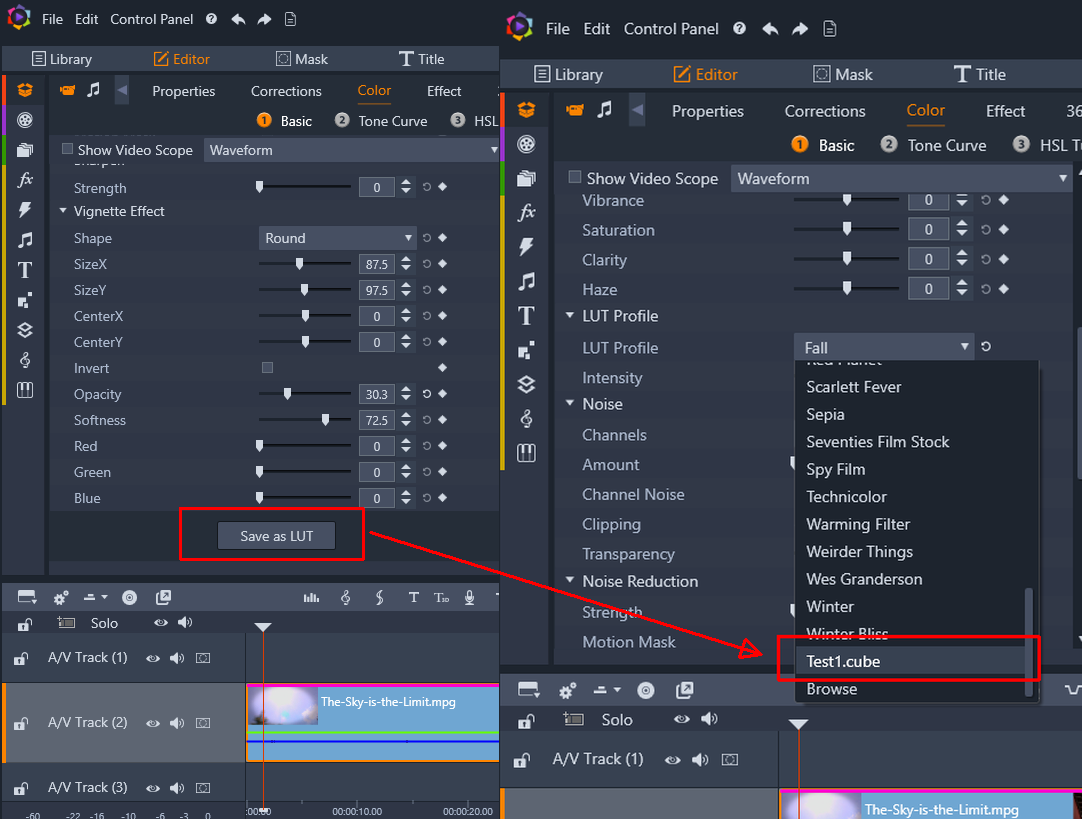 By default user defined LUT profiles get saved under following location.
C:\Users\<your username>\Documents\Pinnacle\My LUTs