Symptoms:
After Installing WordPerfect Office, Files created with Microsoft Office now default to opening in WordPefect office and have WordPerfect Icons
Cause:
During the WordPerfect installation, the option to Associate Word, Excel and/or PowerPoint files with WordPerfect Office was selected. This option is not selected by default: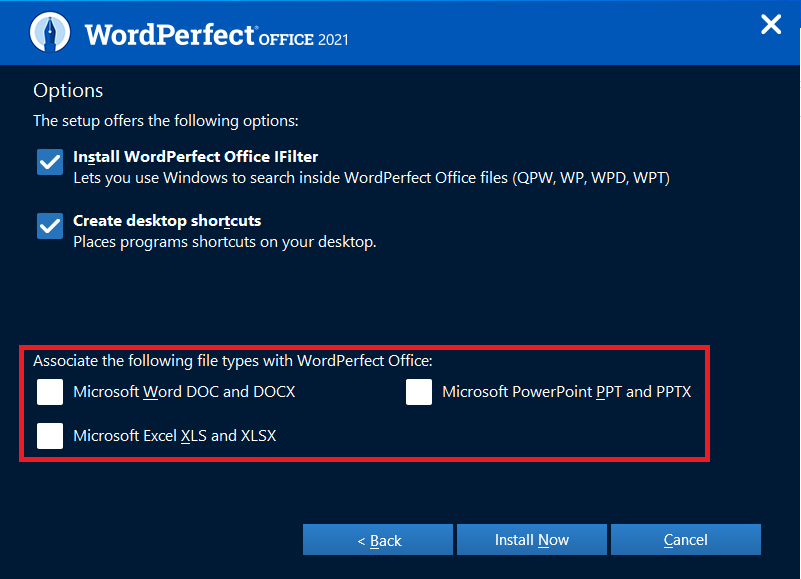 Resolution
Prerequisite: You will need to have Microsoft Office installed for this to work. If you don't have Microsoft Office, WordPerfect Office can open and Create files in the format used by Microsoft Office.
1. Right-click on a Word file and choose Properties.
2. In the file name box, make sure it ends with a Microsoft Office file extension (eg, .doc, .docx, .xls, .xlsx, .ppt, pptx)
3. Click on the Change button
4. Choose the appropriate Microsoft Office app for this file such as Microsoft Word. If you don't see the app, click More Apps, then choose the app.
5. Click OK to close the "choose app" window
6. Click OK to close Properties.