Symptoms:
Codebase error is seen in Address Book or when retrieving an address for the Envelope function in WordPerfect: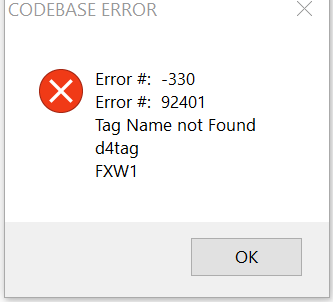 Cause:
This is a product error in WordPerfect and has been reported to the Engineering team.
Resolution:
The workaround for this issue is to rename the CCWin folder in the Documents folder. This will reset the Address Book to factory default. All entries will be lost.
The Documents\CCWin folder may be located either in:
%USERPROFILE%\Documents
-- or --
%USERPROFILE%\OneDrive\Documents
%USERPROFILE% is a system variable which points to one's user profile folder, typically "C:\Users\USERNAME\" in Windows 10 and 11.