Symptoms
CorelDRAW X8 fail to install with error message: You cannot install this because another version is already installed. To install this product, you must first uninstall the existing version.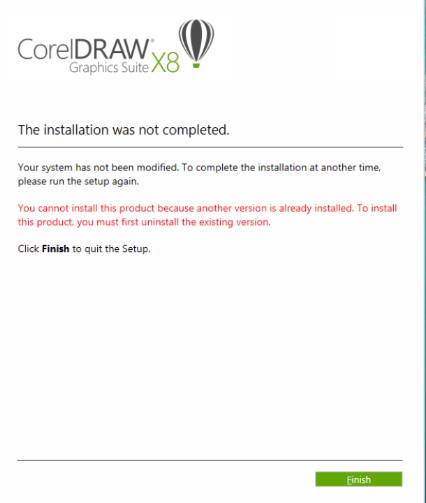 Cause
An old CorelDRAW X8 version installer is used.
Resolution
Please download the latest CorelDRAW Graphics Suite X8.1 installer through www.coreldraw.com/en/pages/download
Look for "Previous versions of CorelDRAW" to get the CorelDRAW X8 installer. See below.