Toast 20 Titanium/Pro user guide
The full online user manual can be easily accessed from within the Toast 20 app itself.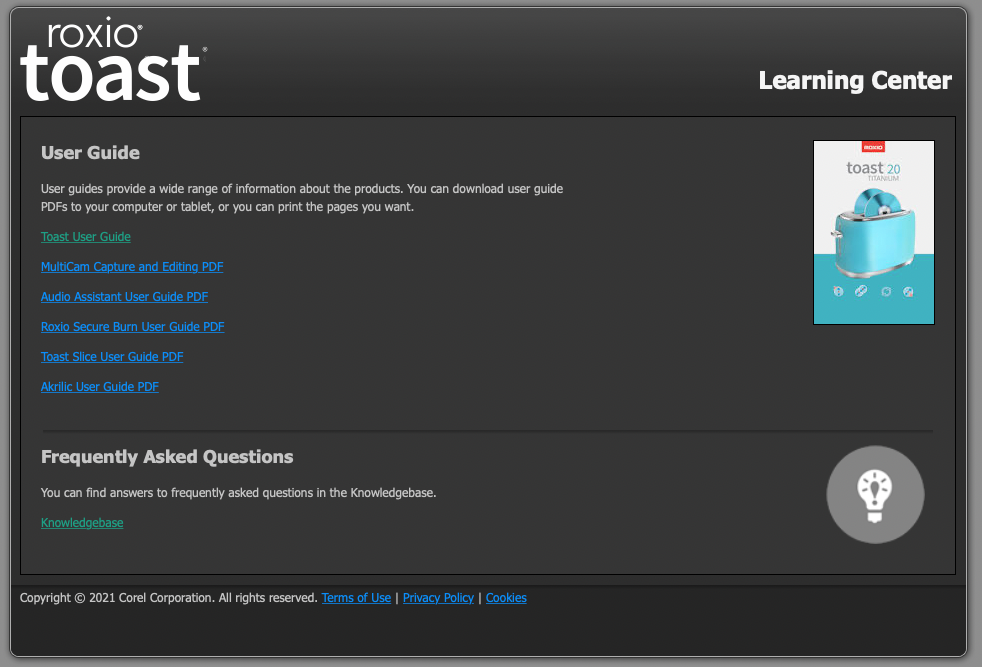 Simply launch your Toast 20 app, go to the Help menu and select "Toast 20/Pro Help". This should open a page with a link to the Toast 20 user guide itself, along with user guides for the "Extras" apps bundled with Toast 20.