Symptoms
When you launch Easy VHS to DVD Plus and try to start a recording by clicking on the VIDEO button, the program freezes and eventually goes into a "not responding" state with a "ghosted" window.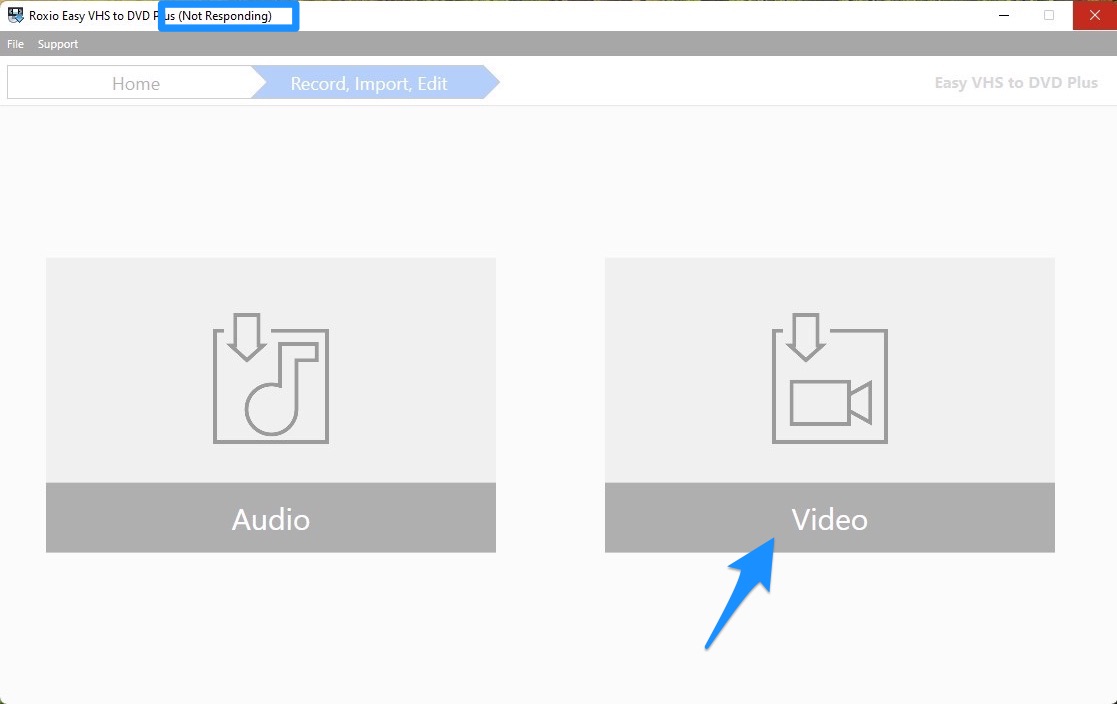 Cause
You have an outdated Intel graphics driver.
Resolution
Please download and install the latest version of the Intel Graphics DCH Drivers from here.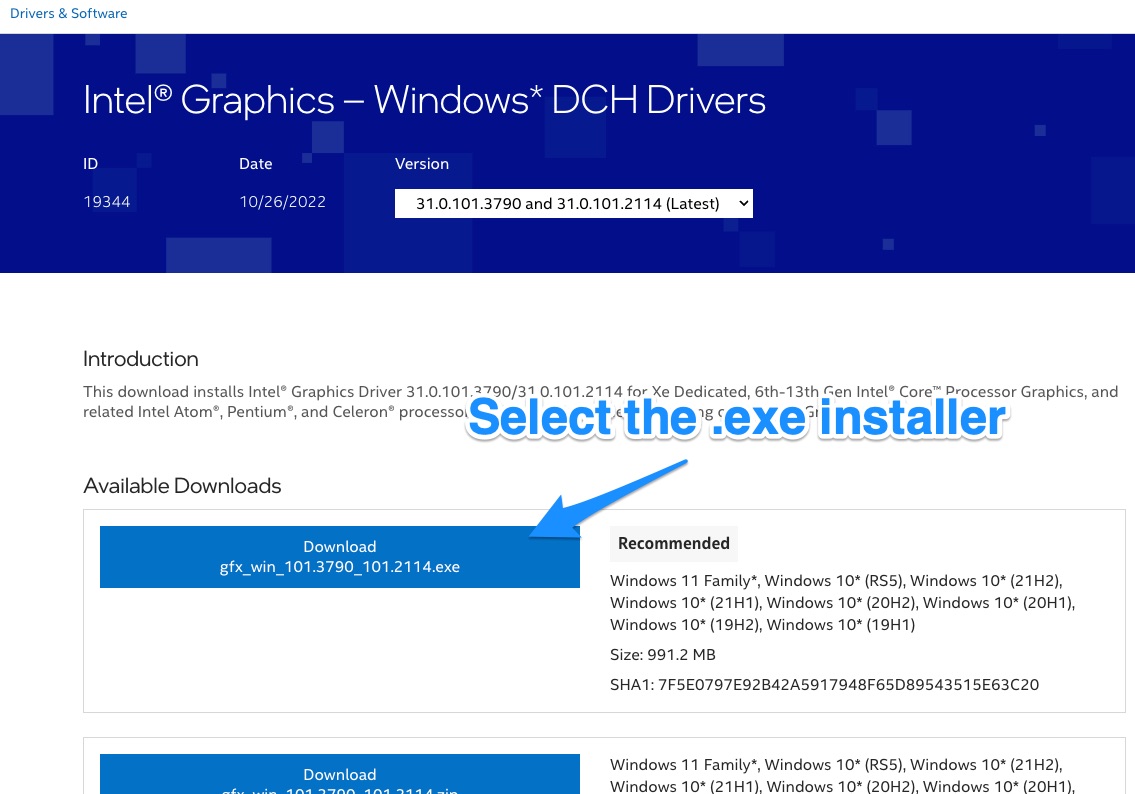 Simply click on the blue download button for the ".exe" installer and then proceed by following the on-screen prompts once download is completed.
Make sure to reboot your computer first before trying Easy VHS to DVD Plus again.