If the email address you used to register your Roxio product has changed, you have the option to update that email address anytime.
How to update your registered email address
You can update your registered email address by reinstalling your Roxio product using the stub installer available here. Once you have entered your product key and accepted the End-user license agreement (EULA), you will be brought to the registration screen. On that screen, you will see the line "To make changes to existing information, please click 'here", or something similar. Initially, the information fields will appear grayed out and non-editable.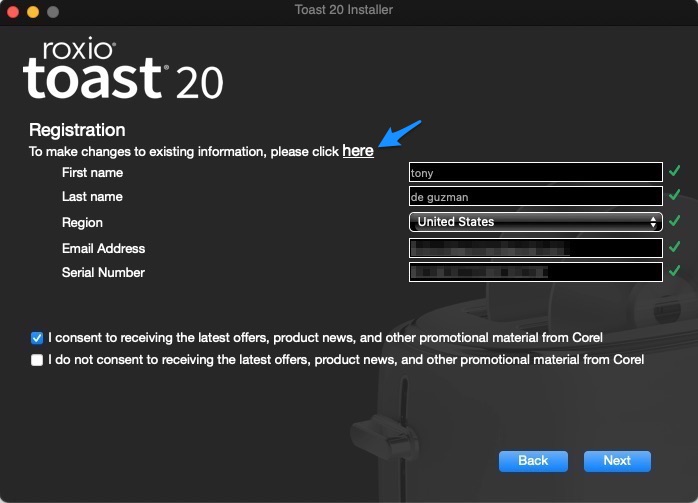 When you click "here", the information fields become active, and you can then change your registered information, including your email address. Note that the serial number (product key) field will remain grayed out, as this information is unique to your license and, thus, non-changeable.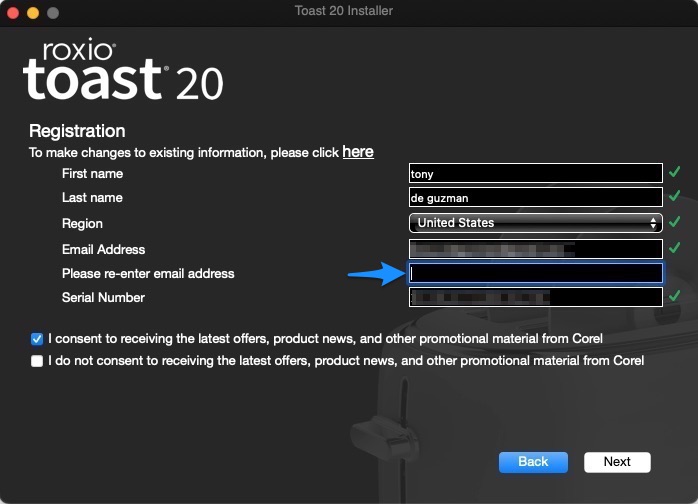 Simply enter your new email address in the corresponding field and re-enter it on the next field to confirm. Once done, click on the Next button, and the changes will be saved.