Currently, during the installation of VideoStudio 2023/2022, the message, "We encountered a problem while downloading. Please check your internet connection." is shown, and the installation fails.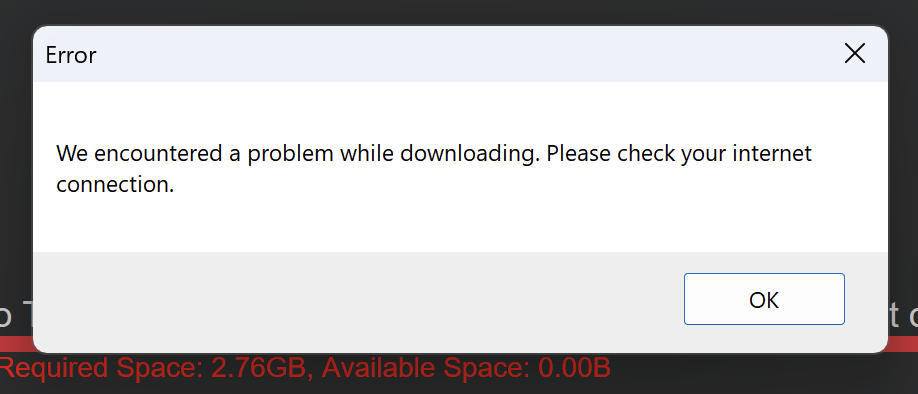 This is a known issue, and the Development team is working on a fix. Please follow the steps to install VideoStudio 2023 or 2022, respectively.
UPDATE: The issue was resolved for the majority of VideoStudio versions and regions. If the same issue occurs, please contact our Support team for assistance.
Resolution
Download the respective files using the links below and then follow the installation instructions below:
Installation instructions
Unzip the zip file to a location on your hard drive.
Launch the installer you've used previously (downloaded from the website), select the desired language and TV format, and enter the serial number if you have it.
After reading and accepting the License Agreement, select Custom installation and click Next.
Click the Browse button in the Download Location field and navigate manually to the unzipped folder.
NOTE: By default, it will open a folder that is used temporarily by the installer. If it is used, the installation will fail again.



Use either Download and install or Download only. This will verify the files without downloading anything, and the installation should finish successfully.