The cloud can be a great solution for sending and sharing large files and with WinZip, you can take advantage of cloud services while adding your own layer of security.
WinZip helps you protect your privacy in the cloud with powerful 128- and 256-bit AES encryption. Once you zip and encrypt your files, your recipient needs the password to extract the zip and view its contents.
To secure and save to your cloud services from WinZip:
Click the Encrypt toggle in the Zip pane.

Add files to your new Zip file
Enter a password when the Encrypt dialog displays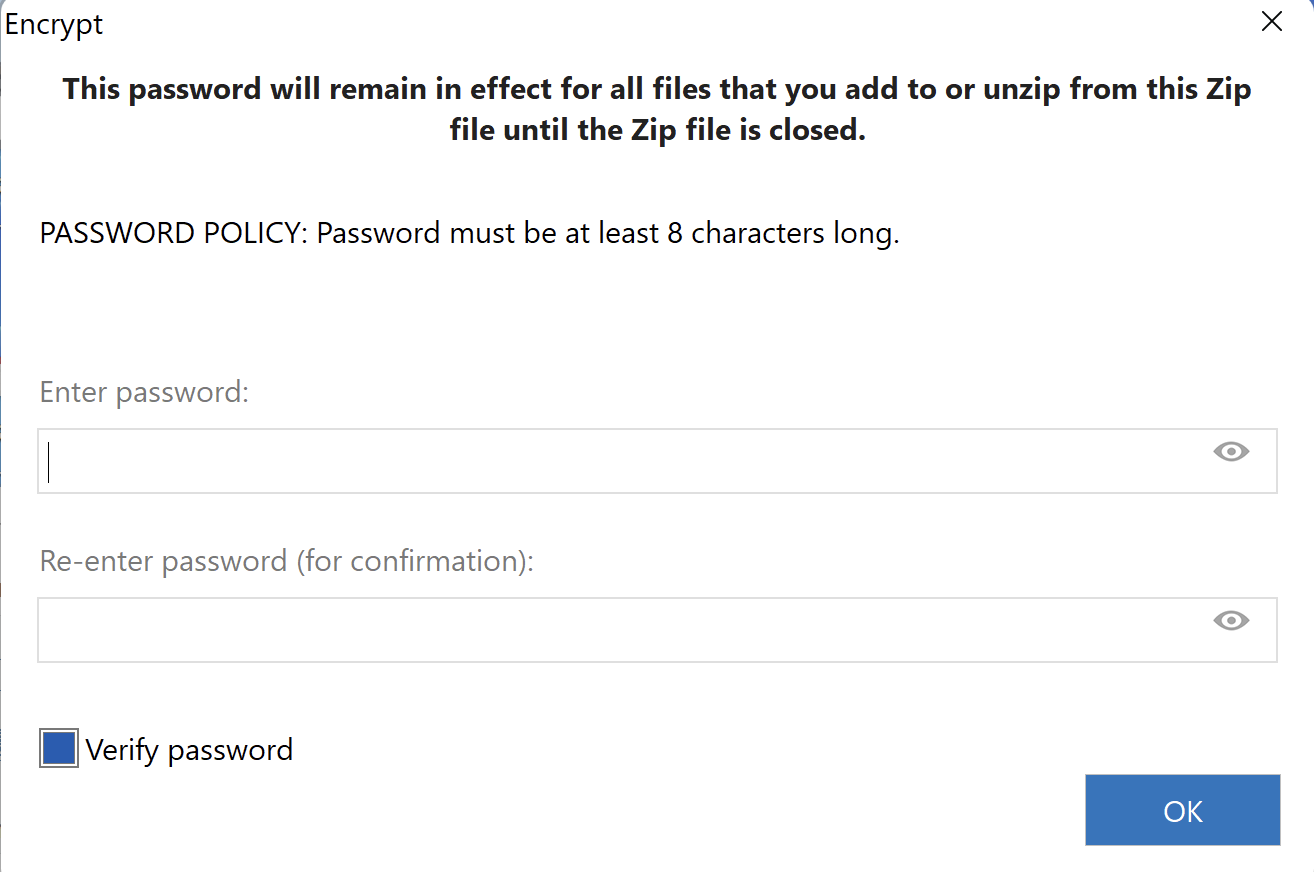 Save or Share your Zip Cloud services