There are various reasons why you might need to convert an image format to another format. One of the most common reasons is compatibility issues. Some applications or devices only support particular image formats, so you may need to convert the image to the appropriate format to use it on that device or in that application.
Another reason is to optimize the file size or quality of an image. Different image formats have varying levels of compression, which impacts the file size and quality. For example, JPEG is a compressed image format that reduces file size but may result in some loss of quality, whereas PNG is a lossless format that preserves the quality but usually results in larger file sizes.
Finally, you may need to convert the format to meet specific requirements for a project or application. For instance, a website may require images in a specific format for optimal performance, or a client may request images in a particular format for printing purposes.
Resolution
1. Open the WinZip application.
2. On the right-hand side, turn on Convert Photos, then click on options and select Convert Photo Settings to choose the format you wish to convert to.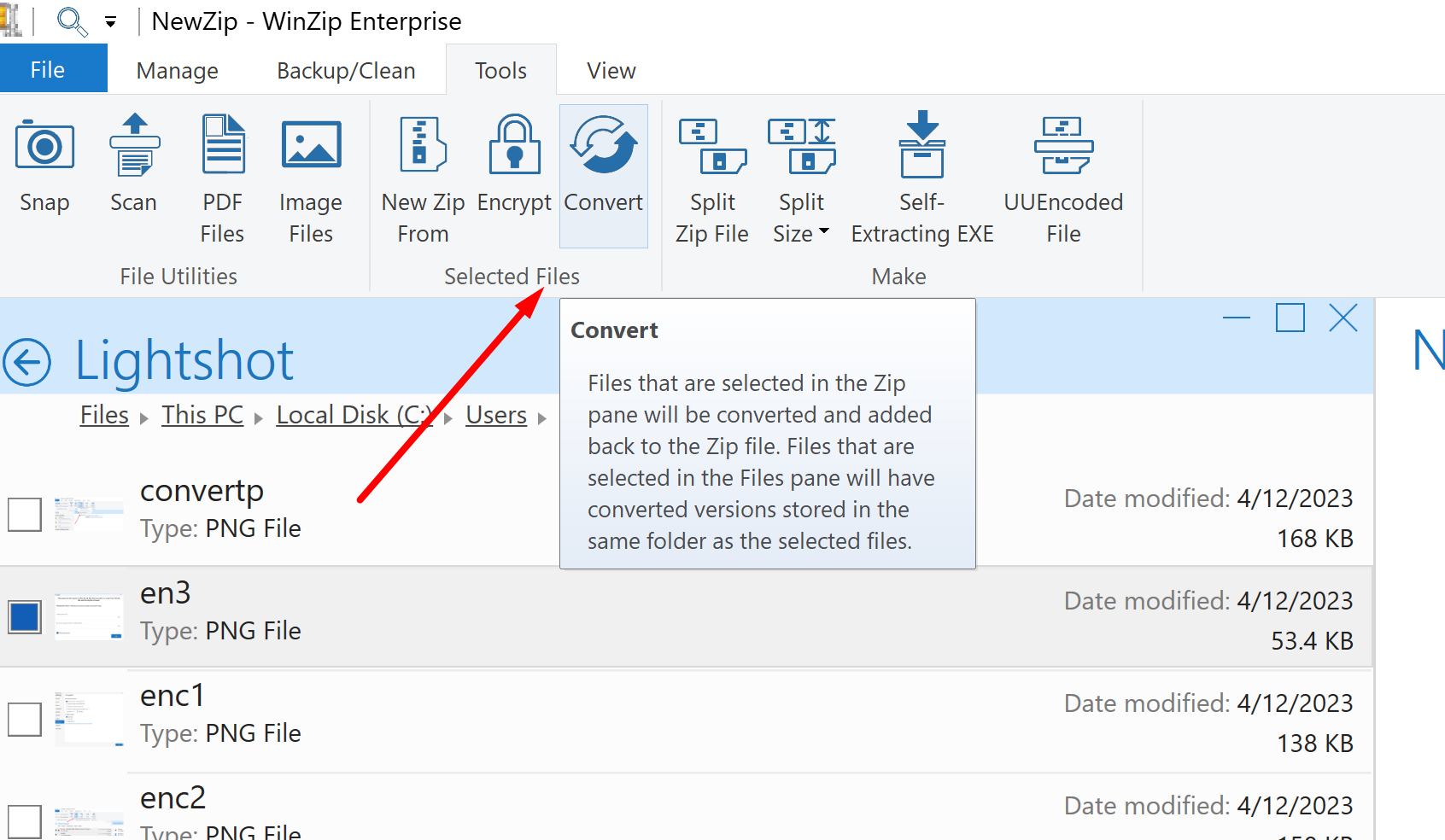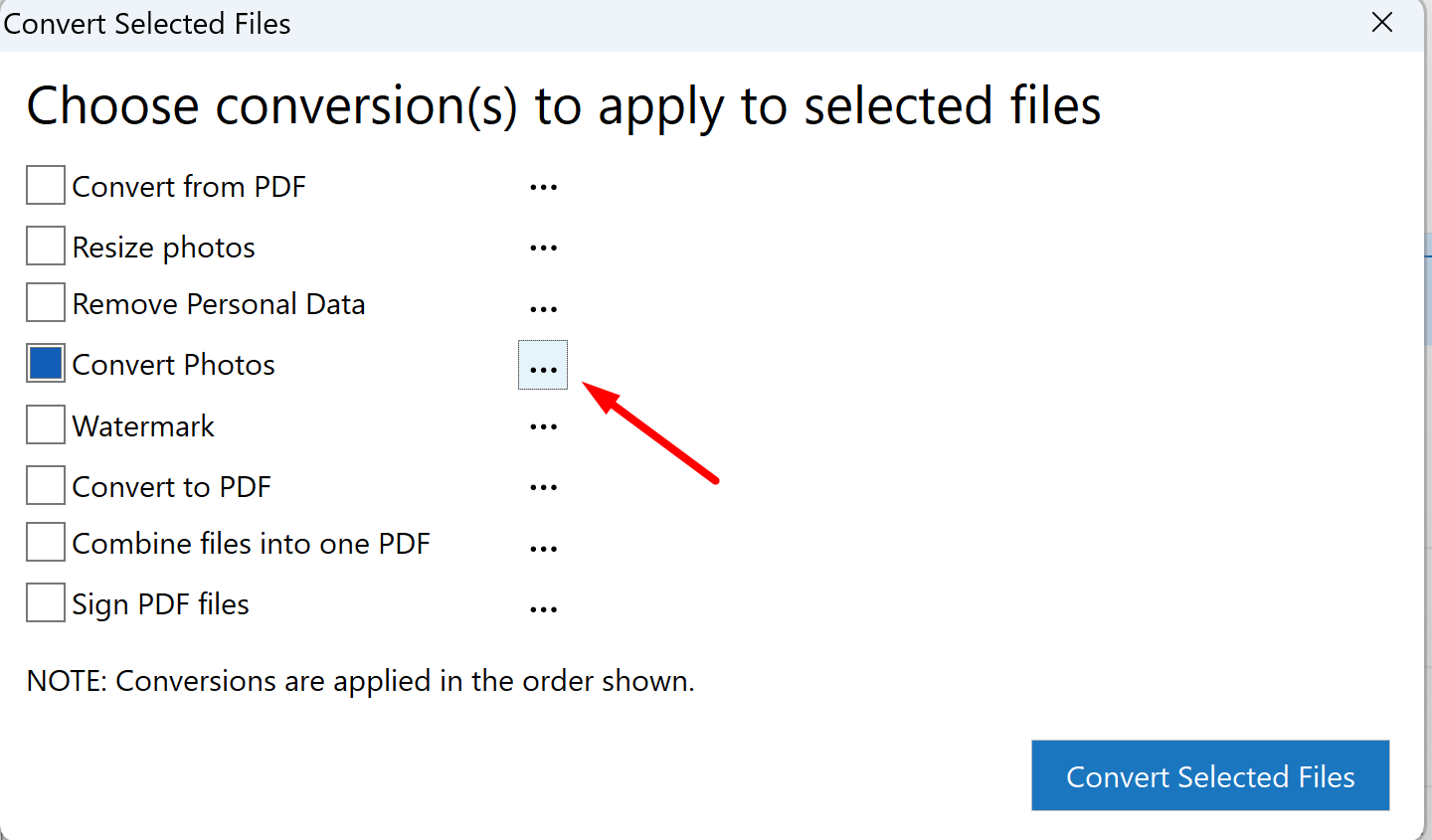 .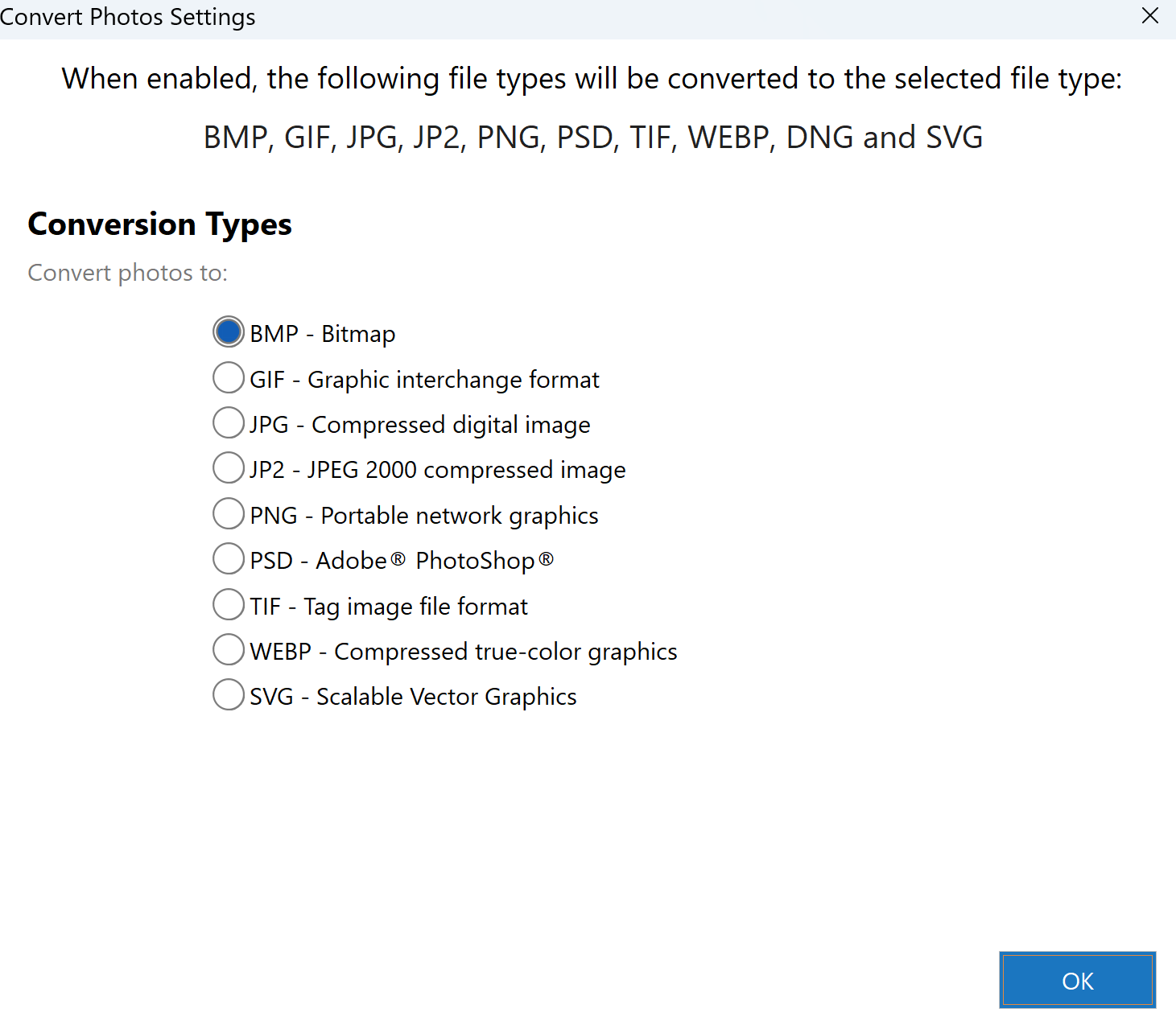 3. Drag and drop the photo you would like to convert.
The photo is automatically converted.
Supported File formats
BMP to JPG, BMP to PNG, GIF to JPG, GIF to PNG, GIF to PSD, GIF to TIFF, JPG to BMP, JPG to GIF, JPG to PNG, JPG to PSD, JPG to TIFF, JPG to WEBP, PNG to BMP, PNG to GIF, PNG to JPG, PNG to PSD, PNG to TIFF, PNG to WEBP, PSD to GIF, PSD to JPG, PSD to PNG, TIFF to JPG, TIFF to PNG, WEBP to GIF, WEBP to JPG, WEBP to PNG