Starting WinZip 28 if you have a perpetual license or WinZip 76.5, if you're a subscription holder, you can enjoy our new feature embedded into the Actions pane of the software - Scan for Threats. Using locally installed antivirus software, WinZip can now scan your archive files for threats. If a supported antivirus application is installed, and an archive type it supports is opened in WinZip, clicking the Scan for Threats button will leverage the installed antivirus application and scan your file for threats.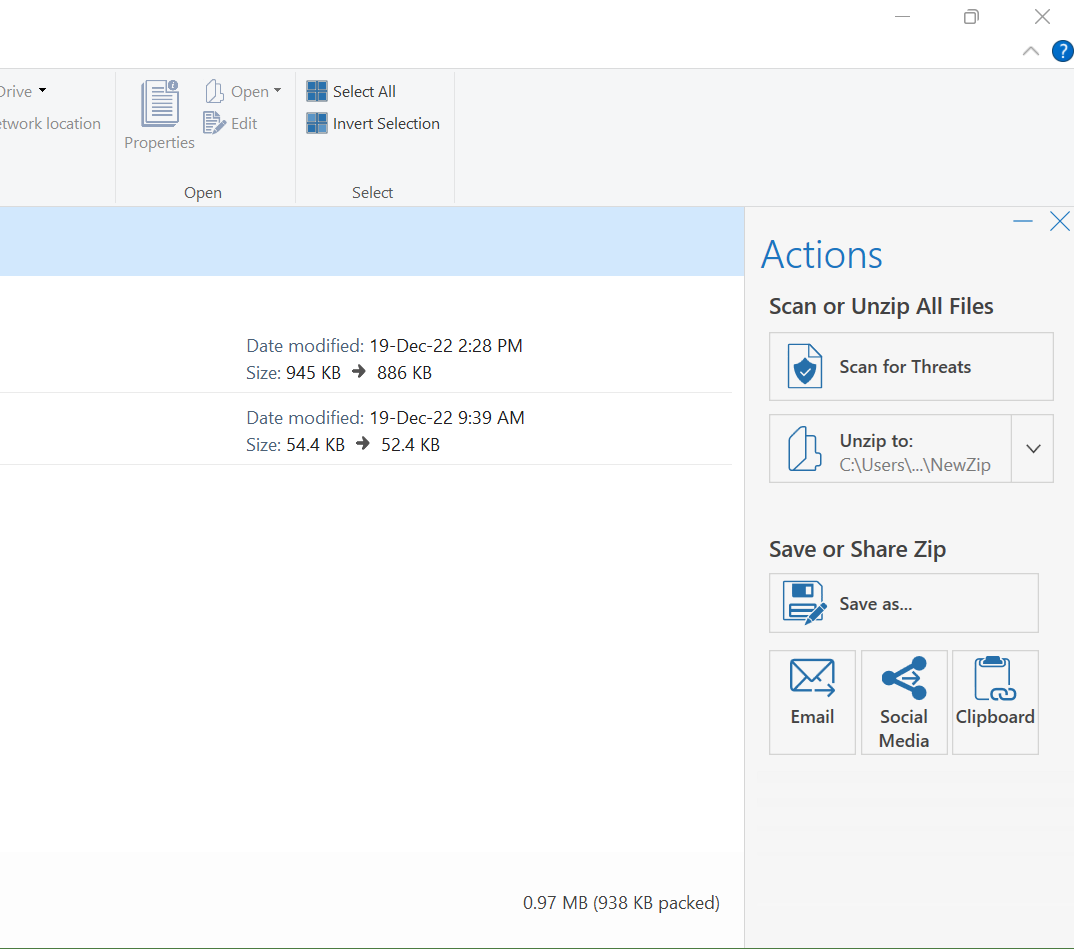 How to scan zipped files?
1. Open Zip file.
2. Click on the Scan for threats button in the Actions Pane.
3. If WinZip finds the supported antivirus, it will show the following dialog: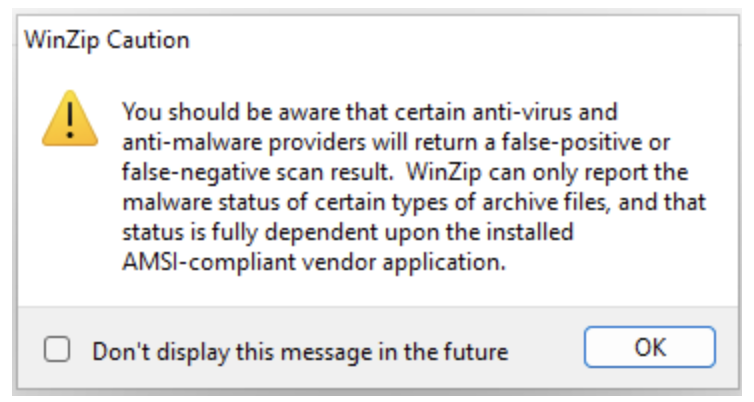 Click OK, and the antivirus will scan the file.
If WinZip doesn't find supported antivirus, it will show the following dialog: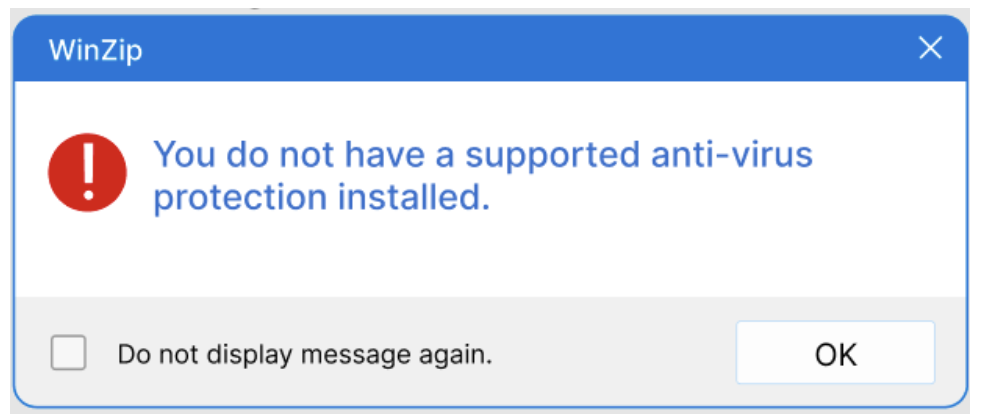 If WinZip finds the antivirus is disabled, it will show the following dialog: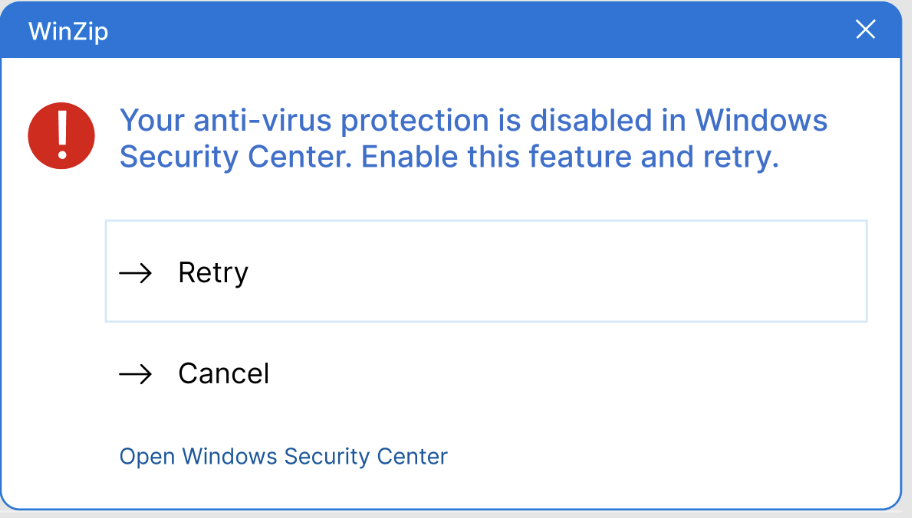 Note: archives that contain other archives or encrypted files are not supported; in such cases, the Scan for Threats button will be disabled. For .7z files, if the archive contains one or more files compressed using the PPMd compression method, the button will also be disabled; this compression method is not supported by those antivirus applications which support .7z files. See below for more information on the types of files each antivirus software supports.
Note 2: sometimes antiviruses mistakenly list WzScan.exe as a threat. Please ignore it, as it will not harm your device or files.
Supported antivirus apps
The following table lists the supported antivirus applications, as well as the types of files they can scan. Note that all scan results are provided by the installed antivirus application, not WinZip.
| | |
| --- | --- |
| Antivirus app | Supported file types |
| Microsoft® Defender | .zip, .7z, .rar, .lzh, .lha |
| BitDefender™ | .zip |
| McAfee® Total Protection | .zip, .7z, .rar, .lzh, .lha |
| Norton™ 360 | .zip, .7z, .rar |
| Symantec™ Endpoint Protection | .zip, .7z, .rar |