Here are answers to frequently asked questions about downloading, registering, and using WinZip for Mac, as well as purchase-related information.
If after trying the suggestions listed here, you still have questions, you can request additional help using one of the links provided below. Please include the following information in your message:
Order number (listed in your on-screen order confirmation page and your order confirmation email message)
Full customer name
Product name
Downloading WinZip for Mac
If you have placed your order, and you have problems downloading the software or cannot install your WinZip software using the file you downloaded, please do not reorder. Instead, please visit the Alternative Download Links page. You will find direct download links to all the latest versions of WinZip applications here.
To install the software, just double-click the file you downloaded, and follow the instructions on the screen.
Registration Codes and Instructions
Refunds
Anyone who has purchased the product from the WinZip store* within 30 days can get a refund of the purchase price. You can find more details at KB 129019.
To qualify for a refund, please remove the software from any computers on which you've installed it. Also, please destroy the CD, if you received one.
The best way to remove WinZip Mac from your computer is as follows:
Go to the Application Folder
Right-click on the WinZip application and from the drop-down menu and select Move to Bin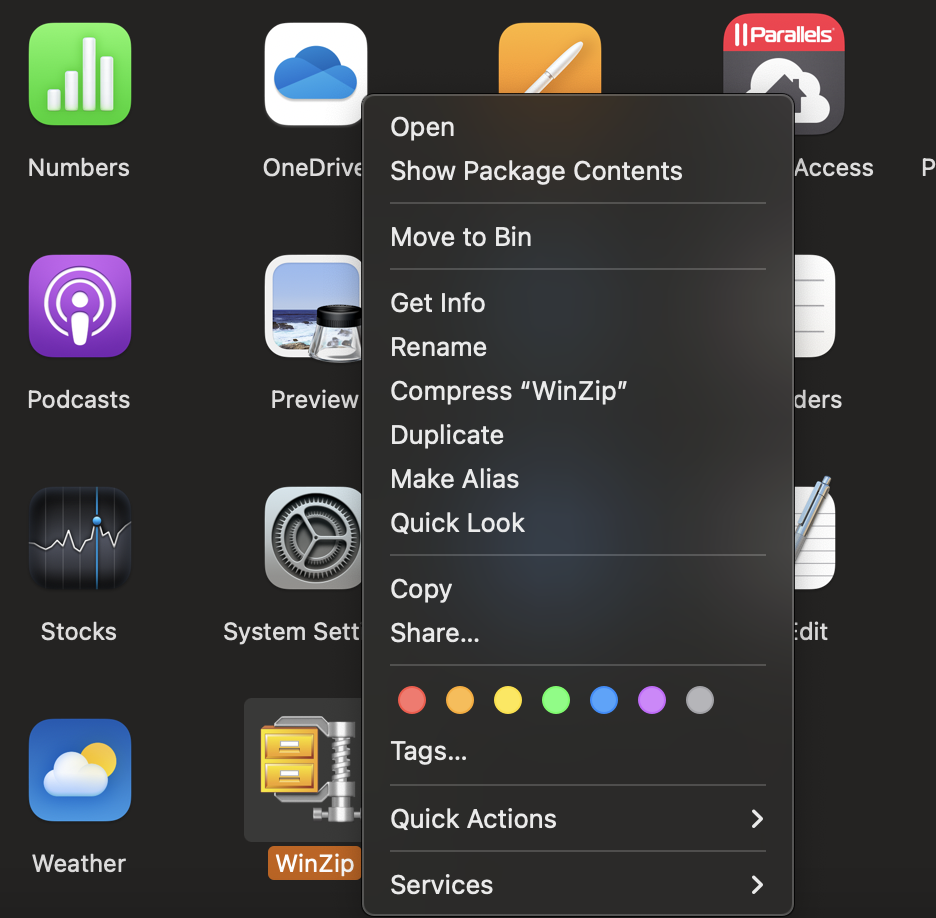 Note: If you have purchased WinZip through the App Store and believe you are in need of a refund, you must contact the App Store Support. WinZip Computing has no records of Apple Store purchases or a way to process a refund.